What is a thermally broken steel frame? 
Steel is considered one of the most crucial materials globally because of its popularity in construction, architecture, and engineering. The popularity of steel can be accounted to its versatility and unparalleled characteristics. Steel is three times more robust than aluminium and has a melting point 900 degrees higher, totaling 1500 degrees. Due to its strength, it can be reworked many times, meaning it is more sustainable than other framing options like plastic. Steel is also non-combustive; this means it is incapable of igniting and burning when exposed to fire. It can also be subjected to weathering and survive for many years without buckling and warping. Granting it does need small amounts of maintenance to prevent chemical compound changes that cause rusting.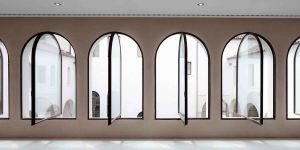 Steel framing has many fantastic qualities, including its strength, durability and resistance to fire. However, there is some room for improvement in regards to the natural thermal performance of a steel frame due to steel's low thermal mass.
 A low thermal mass means that the material is heat conductive, gaining and losing heat very quickly. Heat loss can happen through convection, conduction, radiation, mass transfer, or any combination of these.  As much as 49% heat lost during winter and up to 87% of heat gained during summer comes from the windows/doors. Even with double glazing, the conductivity of steel framing hinders the system's overall performance (The Uw value).  With the costs of energy increasing and modern thermal performance requirements/ building regulations changing, people are striving to become more energy-efficient.
So, how do we improve the thermal performance of steel in consideration of its conductivity?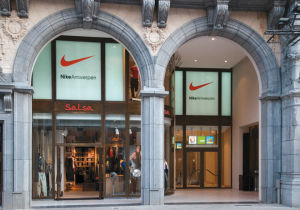 Thermally broken steel framing is the answer to this issue. A thermally broken frame divides the steel frame into two pieces, separating the interior and exterior, joined with a less conductive material. This material is most often reinforced polyamide or polyurethane plastic which is significantly less thermally conductive than the steel frame, (insulating 500 times better than aluminium alone). The polyamide barrier reduces temperature transfer across the steel framing and ensures the system achieves modern thermal performance values. A thermally broken frame should be used in conjunction with an insulating glass unit with Ug value 1.1 W/m2K as a minimum.
Another benefit of thermally broken framing is the prevention of sound pollution. The break in the frame allows for less sound to travel through the windows and doors, meaning a quieter interior. It is especially useful if the building is close to a busy road or school, for example.
What are the issues of using Non thermally broken systems?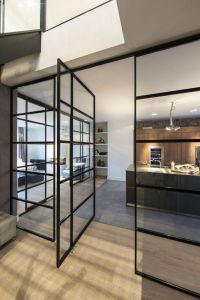 The use of a non-thermally-broken steel system for an exterior window or door can lead to both freezing in colder months and condensation build-up internally on the cold metal surfaces. The build-up of water residue can lead to mold and damp issues on the internal building finishes, such as wood flooring and curtains. Mold exposure not only damages the interior of the building but also leads to an array of long-term health issues if not removed. Thermally broken steel framing prevents mold-induced health problems and prolongs the system's life while being more energy-efficient.
Non thermally broken steel-framed glass structures do have their uses in the internal spaces of a building. Many prefer the heat being able to travel through the inside of a building which non thermally broken frames are perfect for. The windows are also a great alternative to walls, as they allow more light into rooms. They work very well in commercial projects like offices or restaurants.
If you'd like to find out more about our Mondrian Glazing thermally broken steel framing for windows and doors, contact us.
The following two tabs change content below.
Latest posts by Shannon Normoyle (see all)