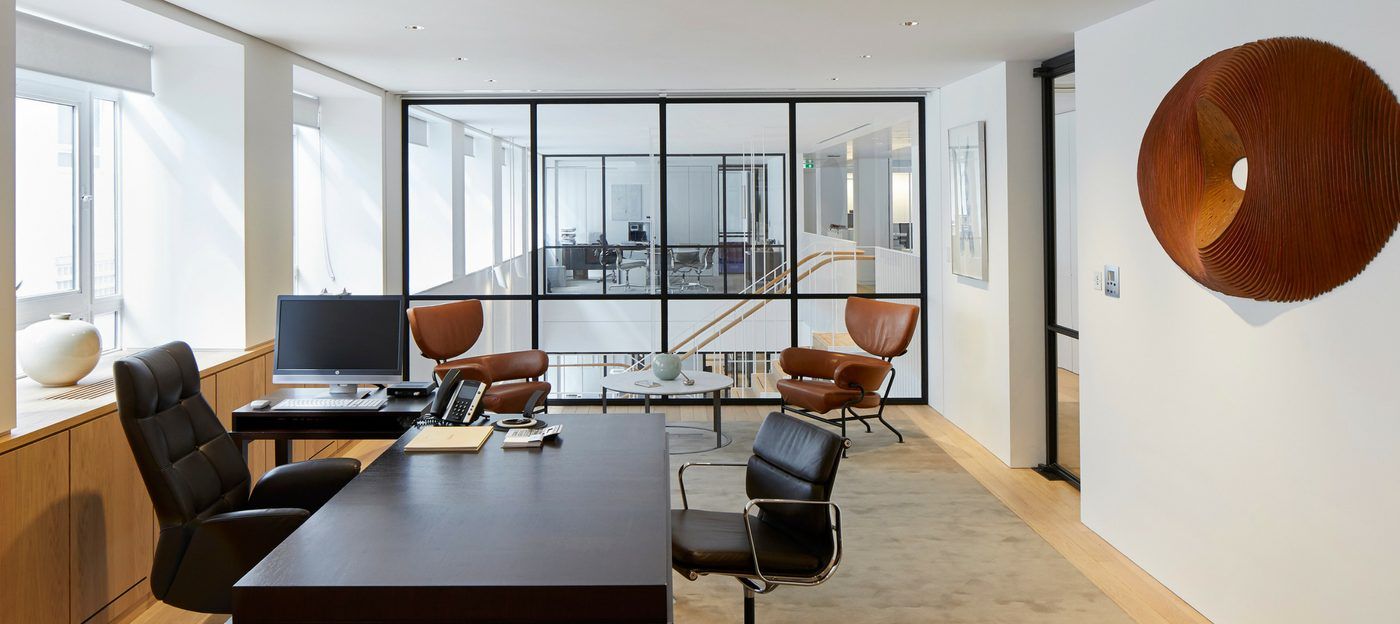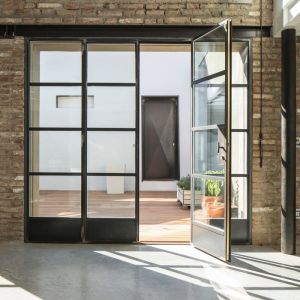 Steel door systems are an acknowledged favourite among architects, especially when their purpose is to create a remarkable contribution to the character and overall aesthetic of a building. The CWA-40 is manufactured from hot-rolled steel, providing a sense of lightness and elegance due to the minimalist frames which are difficult to achieve with alternative materials.
The CWA-40 is available to be used for internal glazing including bespoke internal windows and doors and also room dividers. The steel internal system is extremely robust and manufactured with luxury detailing and style in mind. These steel systems are hand welded and finished by artisan fabricators which signifies their design versatility and ability to be tailored to meet the requirements of the project.
This system is available as a non-thermally broken frame with a single or double-glazed unit with a frame depth of 42-47mm (or 55mm if a vent is desired). These steel windows and doors are made to measure and are available with a wide selection of opening configurations including bifolding doors, pivot, sliding doors and hinged casement doors.
For a completely bespoke system, the CWA-40 is available in galvanised steel which can be PPC any RAL colour creating a traditional, sleek look to the window and door system. This glazing system also offers a range of handle and glass options which includes privacy glass, coloured/decorative glass and anti-reflective glass.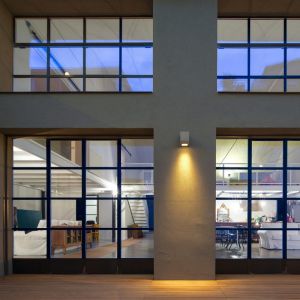 Thin Steel Frames
This non-thermally broken steel system offers a thin frame depth of 42-47mm (55mm if a vent is required).
Opening Configurations
A wide range of opening configurations are available for the Mondrian® CWA-40. This system can be manufactured as a: sliding door, sliding pocket door, pivot door, hinged casement door, bifolding door, window bottom hung, double vented (French opening), top hung, inward and outward opening, vertically pivoting window and horizontally pivoting window.
Finishing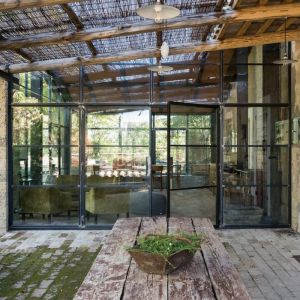 The CWA-40 is available in Galvanised Steel PPC any RAL colour, also with a range of handle options.