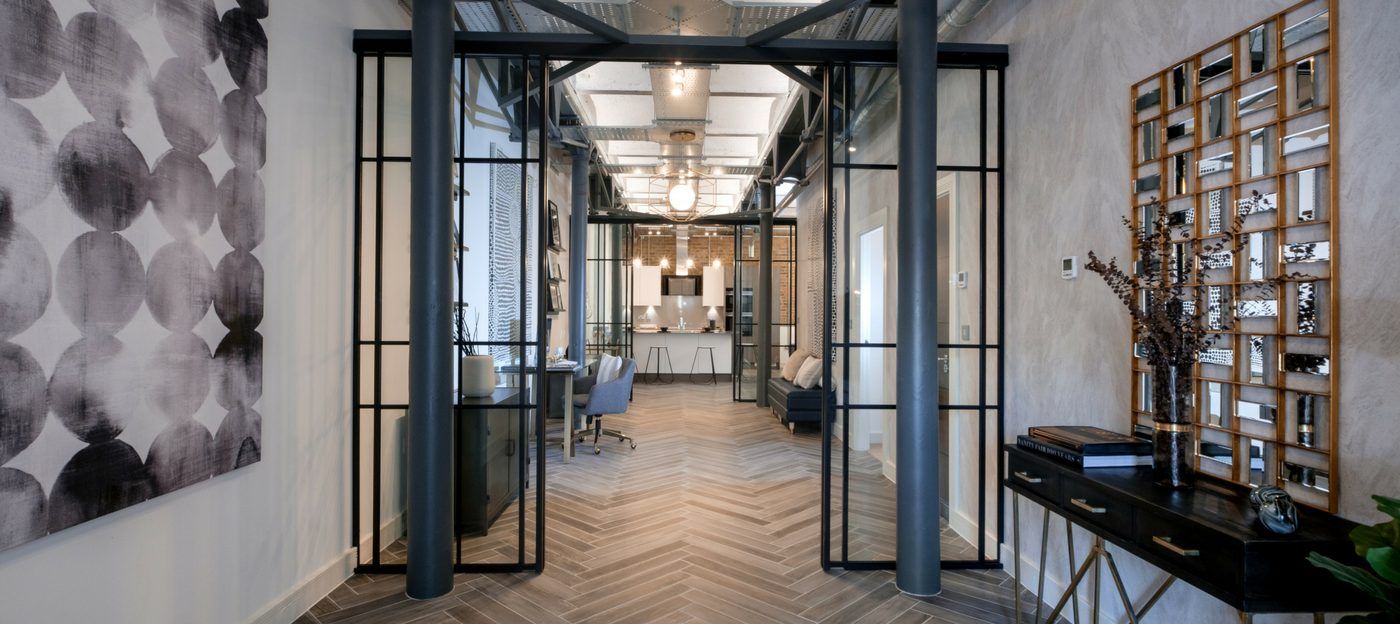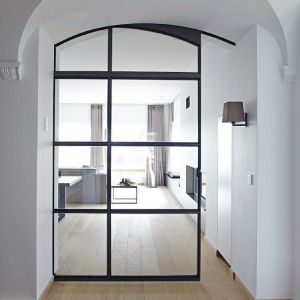 Our steel internal sliding system offers minimal steel framing for an internal sliding partition, able to divide spaces or act as an internal door. These steel sliding doors are able to be designed into a variety of opening configurations. This means that the sliding doors can be designed to suit a wide range of different project types and door openings. The available configurations including standard 2 pane sliding doors as well as bi parting sliding systems. Thanks to the bespoke nature of our products we are able to create unique steel structures to suit any project.
This sliding door system is 'top hung' meaning that the welded steel frame is held on a top rail. This configuration means that no base frame is required, allowing floor finished to continue between areas seamlessly.
Perfect for industrial style interiors or loft apartments. Glazing bars can be incorporated into the steel frame as required, meaning that you can achieve the design and aesthetic you want with no compromise.
Bespoke  Steel Frames
A fixed frame has a 40mm wide face profile and is 50mm deep.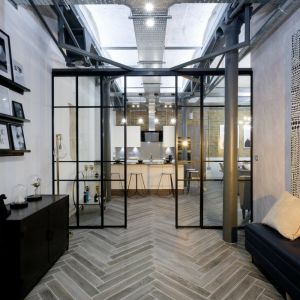 Tailored Sliding Configurations
The Mondrian® internal sliding door is available in a wide range of sliding configurations including bi parting and pocket sliding doors. Our installations are tailored to your project so if you have a specific requirement just let us know.
Broad Design Possibilities
Available in Steel PPC any RAL colour. The frames can also be treated with a tinted lacquer or chemically blackened.
Glazing Bars can be integrated if required to a bespoke design.
*please note this system is not fire rated.