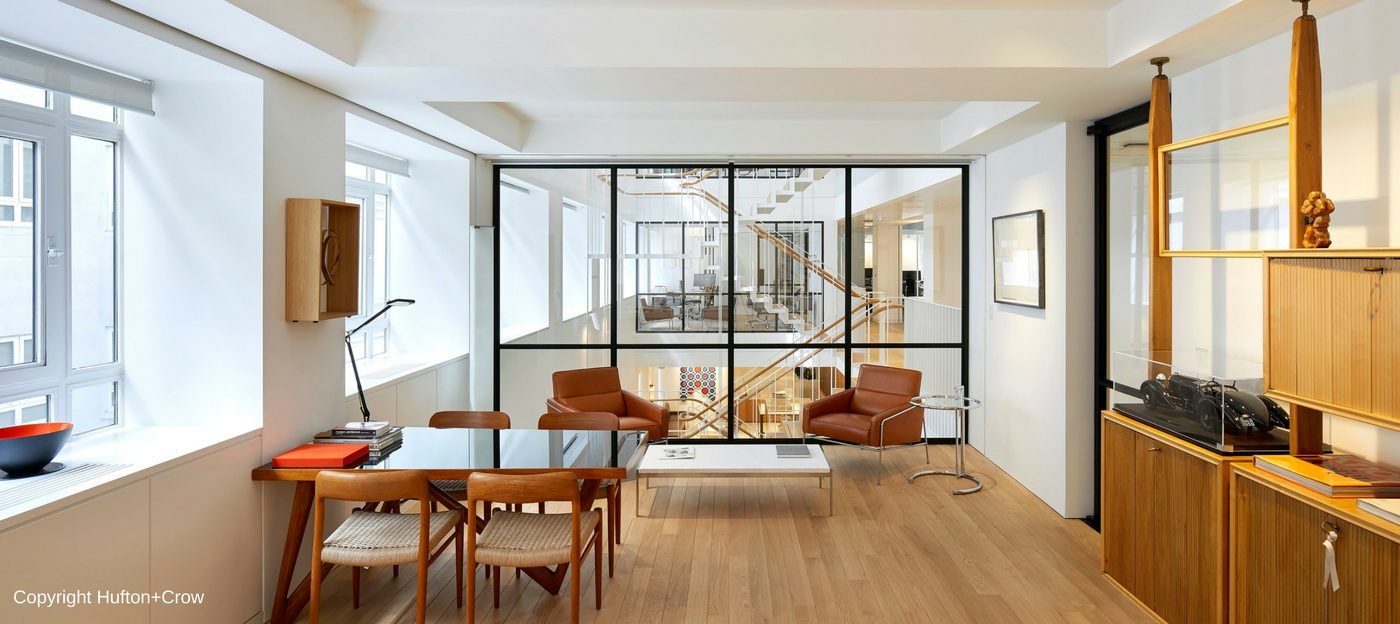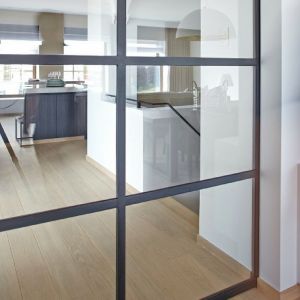 Divide your spaces in style with a steel framed glass partition from Mondrian®. Our elegant steel profiles are easily able to be engineered to create bespoke glass screens to any size or shape of opening.
Whether you are looking for a minimal steel perimeter to your glass partition or you would like the full traditional effect by integrating bespoke glazing bars a Mondrian® steel screen is a graceful and sophisticated solution.
The steel frames can be finished in a variety of ways to ensure that you achieve the design you want. From tinted lacquers to polyester powder coats, the steel profiles can be finished in a multitude of colours. Tailor the design even further with a bespoke glazing bar pattern. You can choose for the glazing bars to be applied to the surface of the glass or be designed as true dividers.
Either way, these luxury steel screens will add elegance and class to any interior design scheme.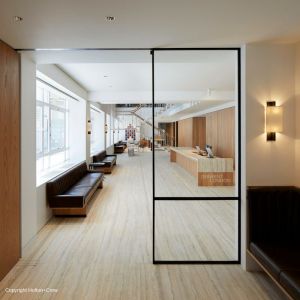 Slim Steel Frames
A fixed frame has a 40mm wide face profile.
Integrated Doors
Any of the Mondrian® internal doors can be integrated into a steel screen including the Mondrian® Pivot, Sliding, and Hinged doors.
Bespoke Designs
Available in Steel PPC any RAL colour.
As the system is for internal use the frames can also be treated with a tinted lacquer or chemically blackened.
Glazing Bars can be integrated if required to a bespoke design.
*please note this system is not fire rated.