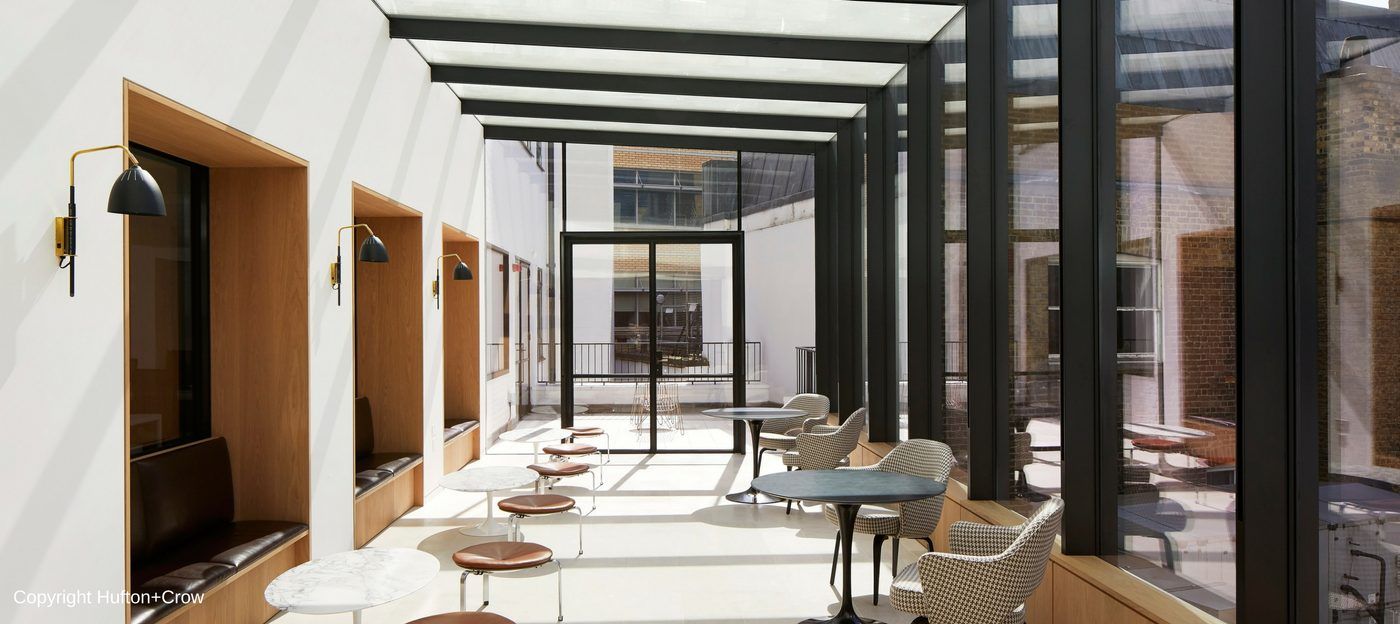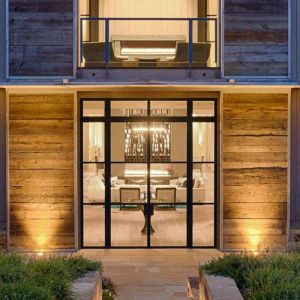 Our ultra slim steel window and door system offers you the same thin framing you would expect from a traditional steel window but with a full thermal break for enhanced thermal insulation.
Steel framed windows and doors offer you a timeless elegance and although they are having a resurgence in modern architecture they never truly go out of style. The Mondrian® CWS-65 Slim has the slimmest framing possible from a thermally efficient steel windows system. The system is made from true cold rolled steel profiles with a two-part thermal break separating the inner steel section and the outer section.
Even with a thermal break, the steel framing is impressively slim, offering a true steel window design for your project at a depth of 65mm. The frames are available in a traditional galvanised steel frame which is powder coated to any RAL colour of your choosing. But you could also opt to have the same frames in Galvanised Steel, Stainless Steel, Corten Steel or Architectural Bronze.
Whether you are looking to replace traditional, low performing steel windows, to replicate a steel window design on a historical building or creating a beautifully modern industrial design, the Mondrian® CWS-65 Slim will offer you the best solution.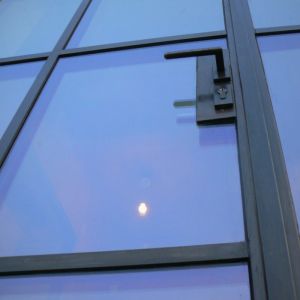 Thin steel frames mean you can fit more glass into your window opening, bringing more light into the space. The glazing bar designs within our steel frames are completely bespoke, or you could choose not to have any glazing bars at all! The choice is yours.
Thin Steel Frames
From 47mm
Highly Insulating Windows
Uw values of 1.0 W/m2K with a double glazed unit
Doors or Windows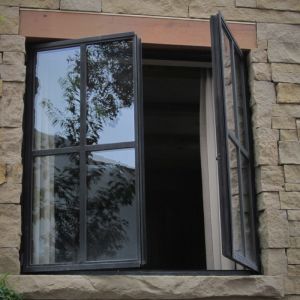 A wide range of configurations are available in shaped or arched openings, these configurations include: hinged casement doors, double doors, pivot doors, doors with side/over lights, side hung windows, top hung windows, bottom hung windows, fixed windows and multi light casements.
Durable Performance
Wind Resistance up to Class C5

Air Permeability Class 4

Water Resistance Class E1200

Acoustic Reduction Rw 42-43 dB (depending on glass spec)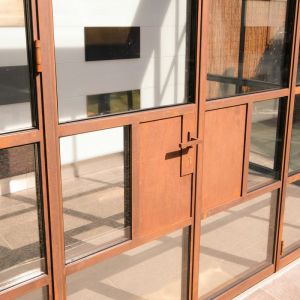 Large Openings with Thin Frames
These side hung windows or doors are available up to 1000mm wide and 2600mm tall per leaf, and double side hung windows can measure 2000mm wide x 2600mm tall. Bottom hung windows can be up to 1300mm x 800mm high and top hung windows can be 900mm wide x 1800mm tall. 
Broad Design Possibilities
Available in Galvanised Steel PPC any RAL colour, Stainless Steel with a scotch-brite or polished finish, Architectural Bronze and Corten Steel.
Glazing Bars can be integrated if required to a bespoke design.