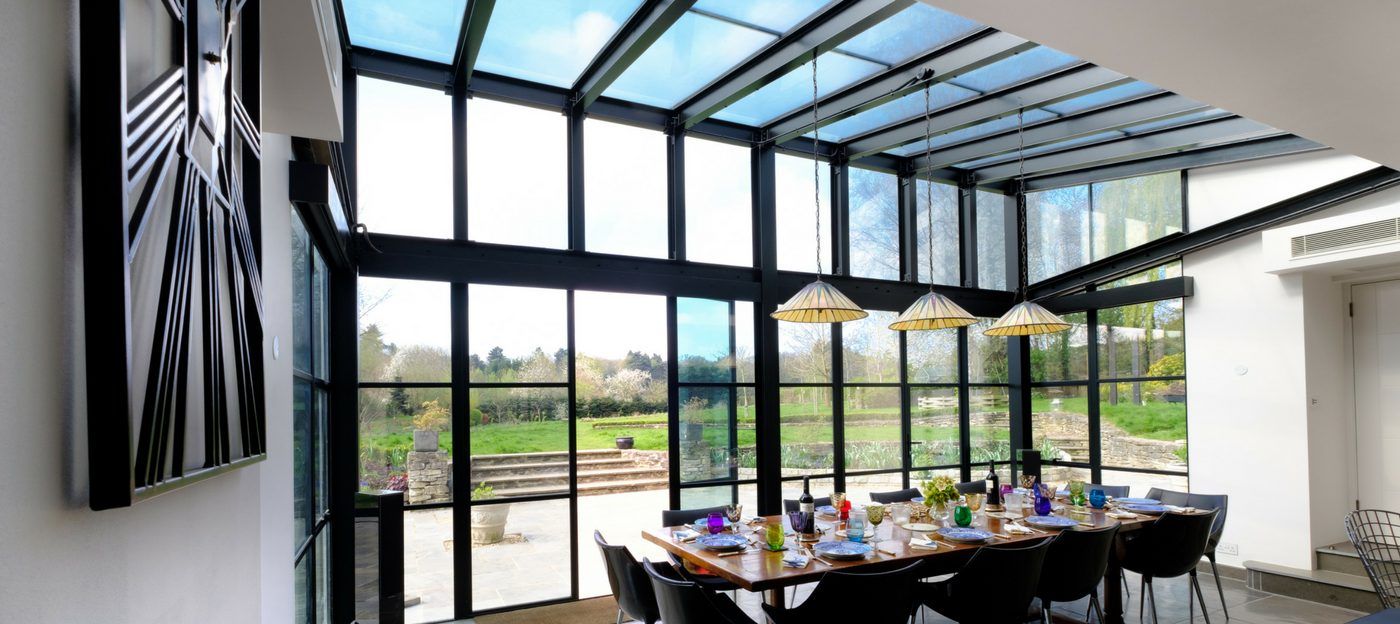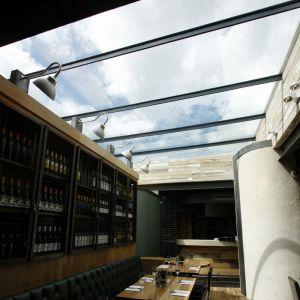 Continue the beauty of steel framing all the way up to the sky with one of our steel supported Mondrian® Glass Roofs. By using high specification structural glass we are able to create large spans of glass that are supported by minimal steel sections, offering you the same finish for the glass roof as the steel doors and windows.
All of our Mondrian® Glass Roof structures are bespoke to ensure that you get the design and finish you need. Our in-house design team will specify the steel sections required to support your glass roof in the steel alloy of your choice.
Our glass roofs with steel supports can be extremely large, able to cover entire rooms in a beautiful steel framed glass structure. By combining a steel framed glass roof with walls of our steel framed doors you can create a fantastic steel and glass extension. This design offers you the beauty of industrial loft design suitable for any home or space.
Each steel framed glass roof we create is designed to the very high standards of structural glass design and is able to carry a maintenance load as standard. The steel sections used to create your Mondrian® Glass Roof will, therefore, vary in size depending on the span of the roof it is supporting.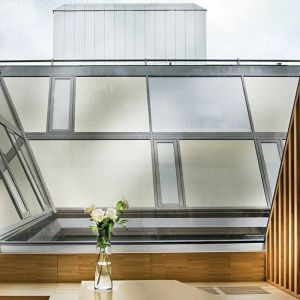 Stunning Steel Frames
Large Steel-Framed Mondrian® Glass Roofs
Glass roofs can be enormous in their design. We can create these Mondrian® Glass Roofs to almost any size and shape you require.
Broad Design Possibilities
Available in Galvanised Steel PPC any RAL colour or Stainless Steel with a scotch-brite or polished finish. Steel sections can be clad in Architectural Bronze and Corten Steel if desired.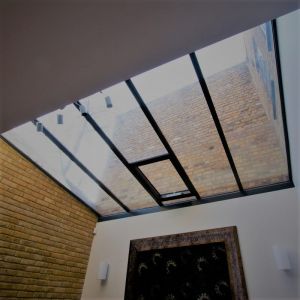 Glazing Bars can be integrated if required to a bespoke design.