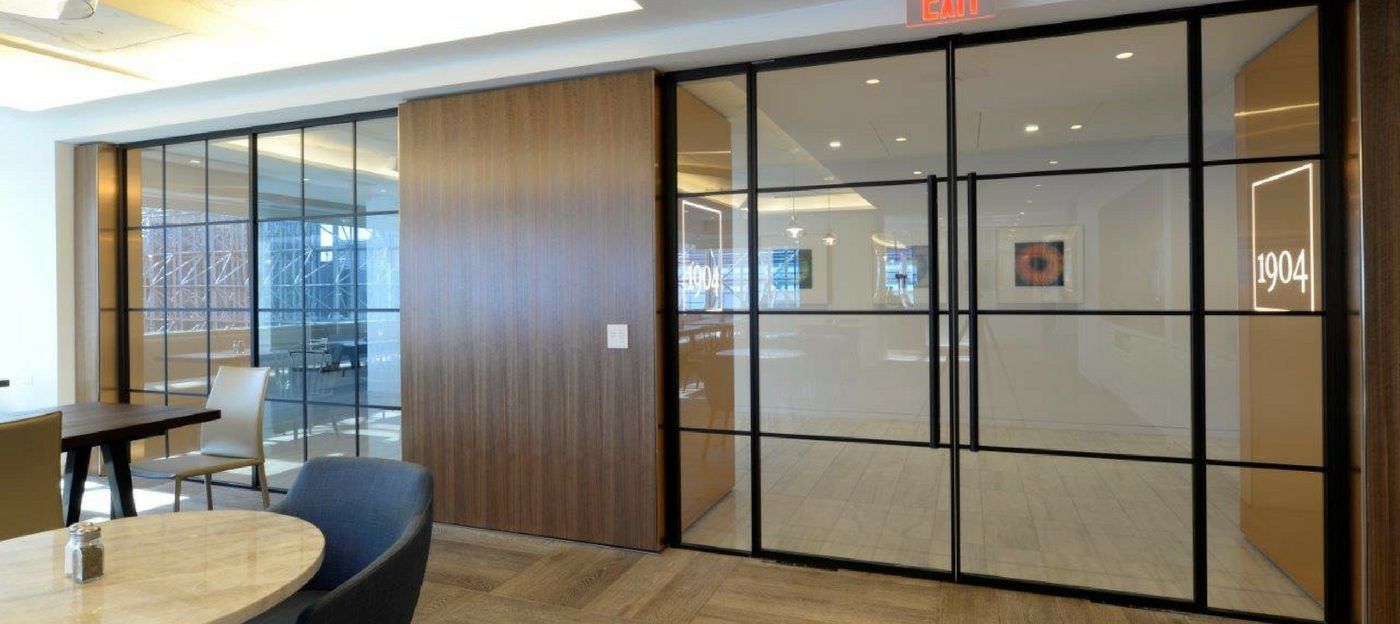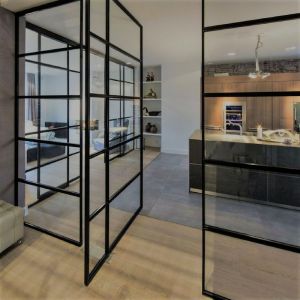 Create beautiful bespoke internal glazing screens with a steel look utilising our Mondrian® aluminium system. The minimal aluminium profiles offer you a much slimmer design than a true welded steel frame does, creating a more modern interpretation of a steel framed screen or door.
The aluminium frames can be finished in a wide range of colours to achieve the design that you want. The glazing bars can be applied to a design to suit your requirements.
The internal doors can be engineered as a sliding, pivoting or hinged door as well as a fixed internal glass screen.
There are a wide range of glass finishes available too; from smoked glass, reflective glass and matt painted opaque glass finishes as well. This allows for a huge range of design possibilities that can make a truly unique finish to an internal glass door or screen.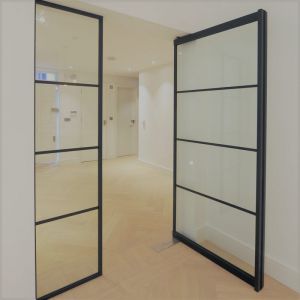 Minimal Steel-Look Profiles
An aluminium frame with 31mm vent frame.
Broad Opening Configurations
The Mondrian® Aluminium internal door system is available as a hinged, pivoting, bi folding or sliding door, as well as fixed screens.
Steel-Look Design
The frames are made of ultra slim aluminium which can be finished in a catalogue of colours. The glass is also available in a wide range of decorative finishes if you need.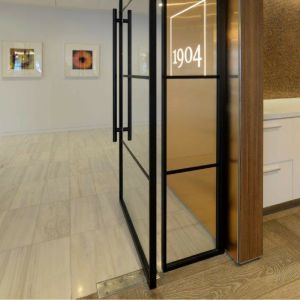 Glazing Bars can be integrated if required to a bespoke design.
*please note this system is not fire rated.