Internal glass doors have many benefits, but why choose steel-framed doors?
Steel framed systems have an array of different qualities that make them a very suitable option for internal walls and doors. The internal steel systems are most commonly used to break up spaces that still require access to light, being used as partitions, doors, and windows.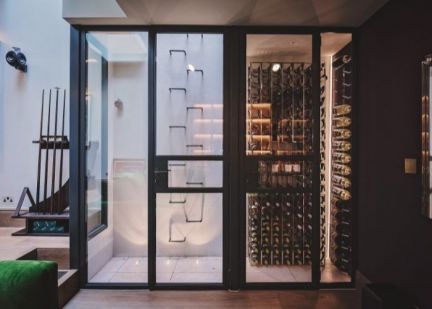 The popularity of steel can be attributed to its strength; it allows very intricate designs as the frames can support heavy panes of glass. Furthermore, due to its robust nature, it requires little maintenance and as it is an inorganic material, it will not suffer from pest damage.
Another quality of steel is its sustainability. Due to its high raw material costs, steel is commonly recycled and can be recycled almost infinitely with an almost 100% return rate. It also has a longer lifespan than other materials, especially with specific finishes. For example, galvanised steel can result in a lifespan of up to 170 years. Steel is also non-combustible; this means that it does not add to the fire load of the building.
Mondrian's internal glazing solutions have flexible designs, allowing them to be specified to suit specific project requirements whether it's for a residential or commercial space.
Natural light
Many homeowners struggle with a lack of space in their homes. With factors preventing them from building an extension, it can be challenging to understand how to adapt the property to provide the illusion of a larger living area.
This issue can be solved by creating a lighter, more open space; harnessing natural light is a critical tool to creating the illusion of a much larger living space. This will reduce the need for artificial light, consequently reducing electricity bills. Other options are reducing the amount of clutter and creating open plan designs.
 When creating a lighter space, one fantastic alternative to the traditional internal wall is incorporating steel framed partitions into the home. The steel-framed partition allows natural light to flow through the glass wall. Another option is a steel-framed internal door; this functions similarly to the partitions allowing for a brighter space and reducing the need for artificial lighting.
Heat transfer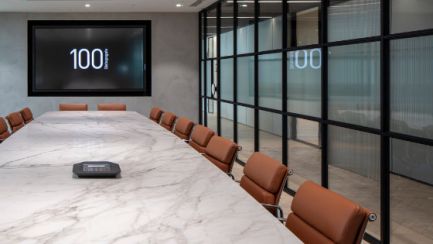 Steel is a naturally conductive material, so heat can travel through the metal with ease; this can be beneficial when trying to heat the home. Many residential home designs utlise non-thermally broken steel doors as they allow the heat to spread throughout the home efficiently rather than creating cold spots in the home.
For commercial spaces such as offices, non-thermally broken systems are often specified as having steel framed internal glass doors with thermally broken framing and a high thermal performance is unnecessary and costly.
Aesthetics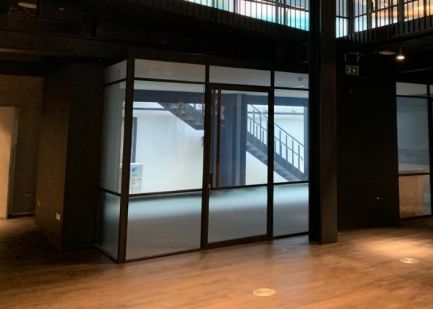 Many people choose steel-framed doors, windows, and fixed screens for their appearance. The strength of steel allows for minimal sightlines, meaning more glass in the structure and, as a result, more light. In addition, the use of installations with high amounts of glass allows for a very contemporary, sleek aesthetic.
Like a wall, the steel sections of the partition can be painted any colour the homeowner desires. The polyester powder coat paint can be chosen during the manufacturing process so the colour of the steel can perfectly match the design of pre-existing design of the home. Of course, not everyone would like polyester powder paint, so there are also options for the steel to be treated with a tinted lacquer or chemically blackened.
Glazing bars are also a popular design option for steel-framed installations; they offer a vintage aesthetic. The glazing bars break up the panes of glass into smaller sections of glass.
For residential projects, the internal glazing allows spaces to be segmented without fully closing them off. This is ideal for those who work and exercise at home.
The elegant and timeless design of steel-framed glazing makes it a popular choice for commercial spaces, with many office buildings using steel-framed glass doors or partitions around offices and meeting rooms.
Mondrian Glazing is dedicated to creating exceptional bespoke steel framing options.  If you are interested in steel-framed glazing solutions, please get in touch with our sales team; we offer glazing for both residential and commercial projects internationally.
The following two tabs change content below.
Latest posts by Shannon Normoyle (see all)