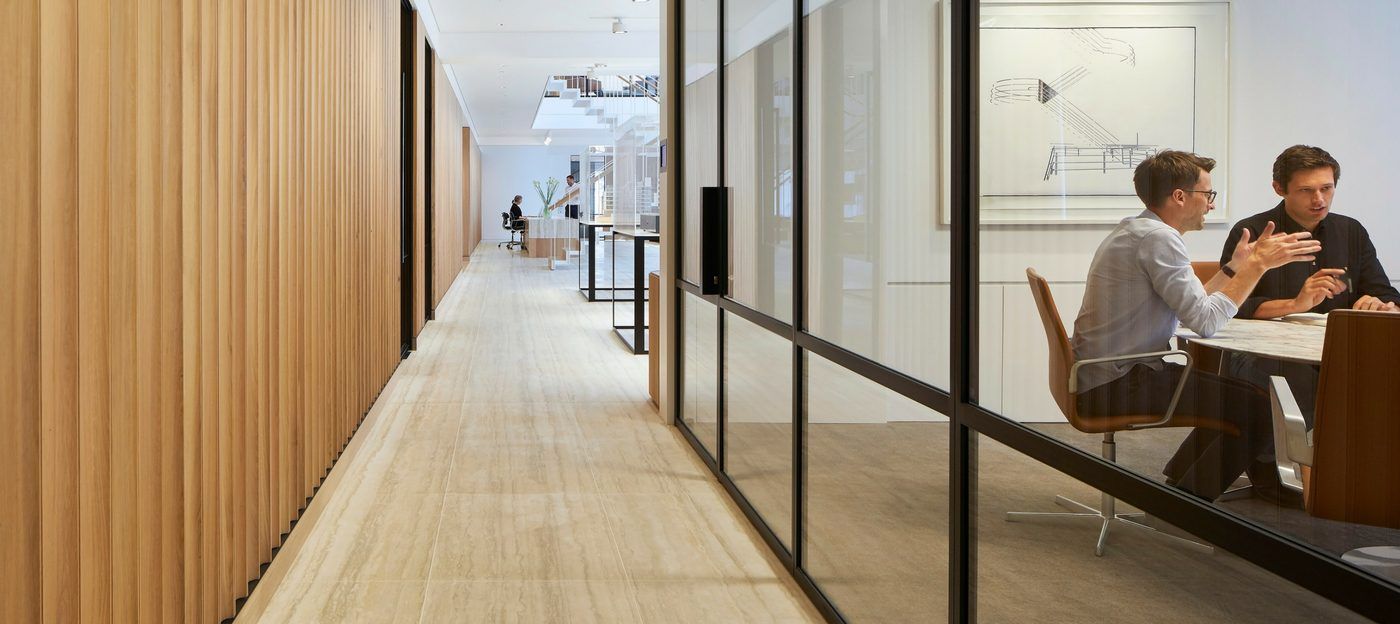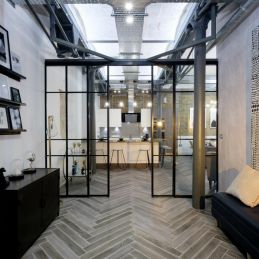 The CWA- 20 internal steel system offers elegance, charm and character to any building, including modern new builds and listed heritage buildings. This system, manufactured from hot-rolled steel, offers robust internal strength with a delicate decorous aesthetic. Steel glazing systems are the preferred choice for architects due to their unique ability to shape a window and give emphasis to the charity of glass partitions.
The steel glazing system provides a slim sightline of only 56mm and a frame depth of 32mm or 37mm. These systems can be designed and manufactured to bespoke requirements; glazing bars can also be integrated within the steel glazing system to realise your specific project designs.
The slim steel profiles are available in a range of finishes for a unique decorative look, including powder coated galvanised steel in any RAL colour, allowing you to tailor your ideal look in line with the versatility of this hand welded and finished glazing system.
Various handle options and opening configurations are available with the system inclusive of sliding pocket doors, hinged casement doors and sliding doors. There is also a selection of glass offered for use within this glazing system including IQ heated glass, privacy glass, low maintenance glass coating and anti-reflective glass.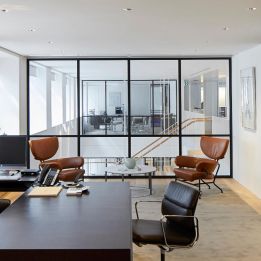 Stunning Steel Profile
The steel framing depth is available between 32mm and 37mm, with a vent and frame size of 56mm. The glass can either be single or double-glazed at a thickness of up to 21mm.
Opening Configurations
The CWA- 20 glazing system is available to be used in a range of configurations such as a: sliding door, sliding pocket door, hinged casement door and fixed screen.
Glass Options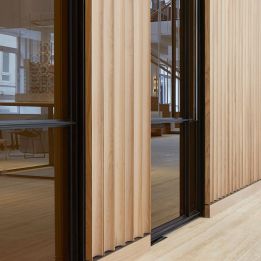 The CWA- 20 has a number of glass options that can be embedded into the system including low iron glass, low maintenance coating, solar control coatings, IQ heated glass, privacy glass, coloured, decorative interlayer, acoustic interlayer and anti-reflective glass