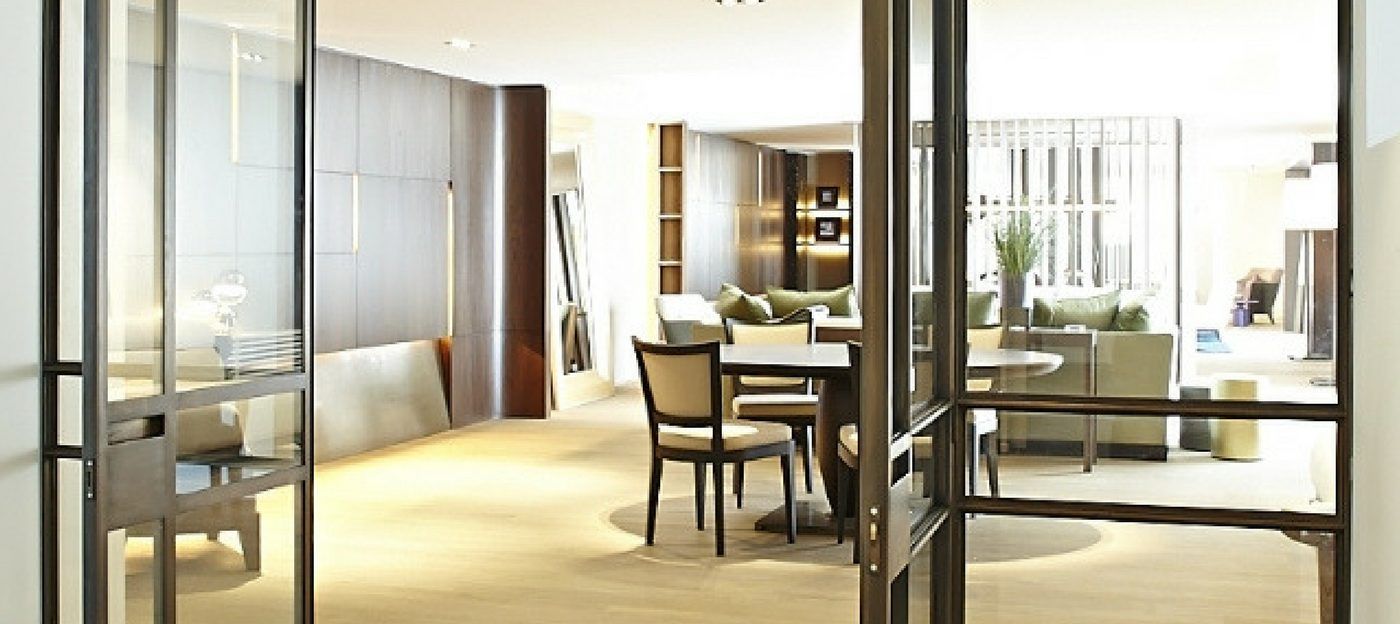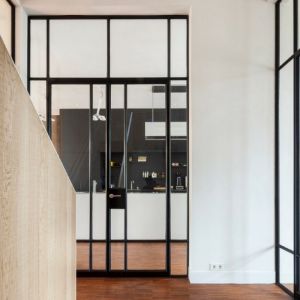 Our range of internal steel doors includes this traditional hinged steel door system. The Mondrian® CWA Hinged door replicates a traditional steel framed door perfectly with folded steel profiles and slim visual design.
The steel frames are available in a wide range of finishes including powder coating, tinted lacquers or chemical blackening. This broad spectrum of design possibilities allows us to create steel framed doors that are perfectly tailored to your interior design.
Loft style and industrial interior design trends continue to grow and the Mondrian® internal range is perfectly suited to tackling this difficult design aesthetic.
Glazing bars can be included within the steel door design to your specific requirements, allowing you to create a steel door that matches your design wishes. We can also include a wide range of designer glasses into the door for a more decorative design if required.
Use these doors as beautifully crafted internal doors or integrate them into a larger expanse of fixed glazing to create an industrial glass partition.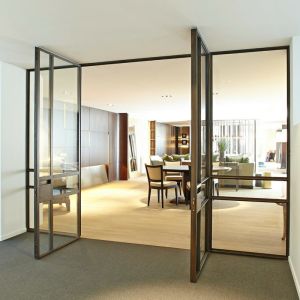 Stunning Steel Frames
A fixed frame has a 40mm wide face profile and is 50mm deep.
Opening Configurations
Available as a single or double door set.
The hinged doors can be utilised on their own within a wall opening, as a Belgium door set or installed within a larger glass partition.
Tailored Steel Door Design
The steel frames are available in Steel PPC any RAL colour. The frames can also be treated with a tinted lacquer or chemically blackened.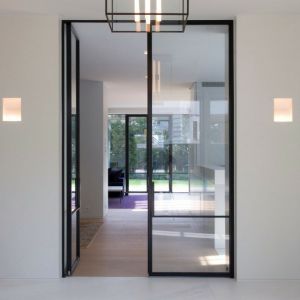 Glazing Bars can be integrated if required to a bespoke design.
*please note this system is not fire rated.