A terrace home extension
Living spaces are becoming more valuable, therefore homeowners are wanting to renovate and improve their home rather than move – "don't move improve!" With this idea in mind, homeowners and architects alike are looking for new ways to create contemporary and cutting-edge designs.
Bauhaus style glazing is becoming one of the trendiest glazing systems available, due to the elegant steel frames and versatile configurations. The design of these glazing systems is a traditional one that you would have most commonly seen used within industrial buildings, however, they are now highly sought-after within residential homes.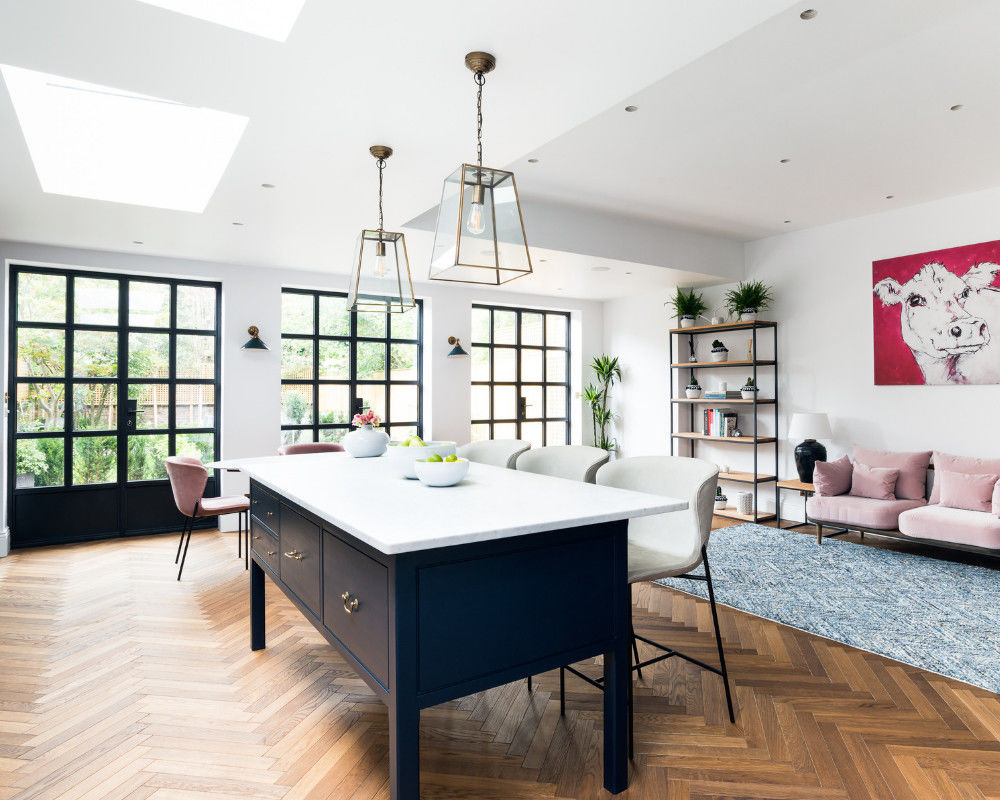 The ground floor of this terraced family home was extended to create a new space for an open-plan traditional shaker style kitchen/diner and living space. Three large Mondrian® double casement doors were installed to the rear extension leading out onto the family's beautifully landscaped garden, which features a large brick paved patio enclosed by vivid green shrubbery with a brick step leading the homeowners out into the luscious lawn.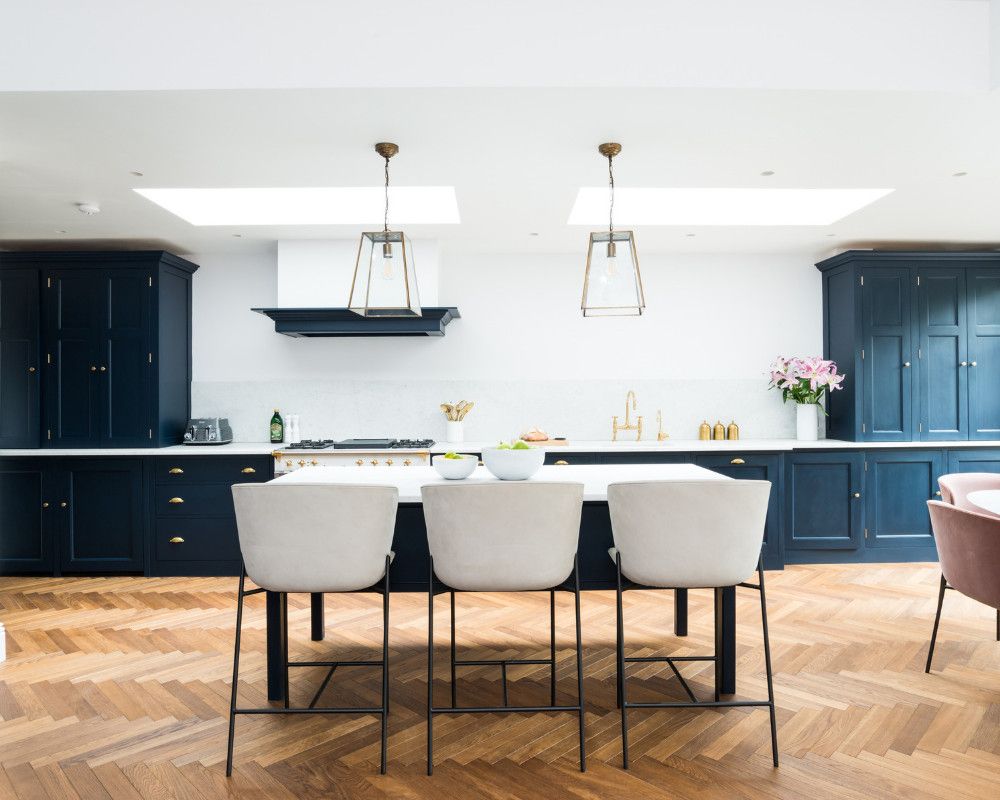 The dark framed steel doors accentuate the dark tones used within the kitchen unit designs, which juxtapose the bright white surfaces and walls. The interior design within this home is highly elegant and provides the homeowners with a bright and airy contemporary living space to enjoy and relax in.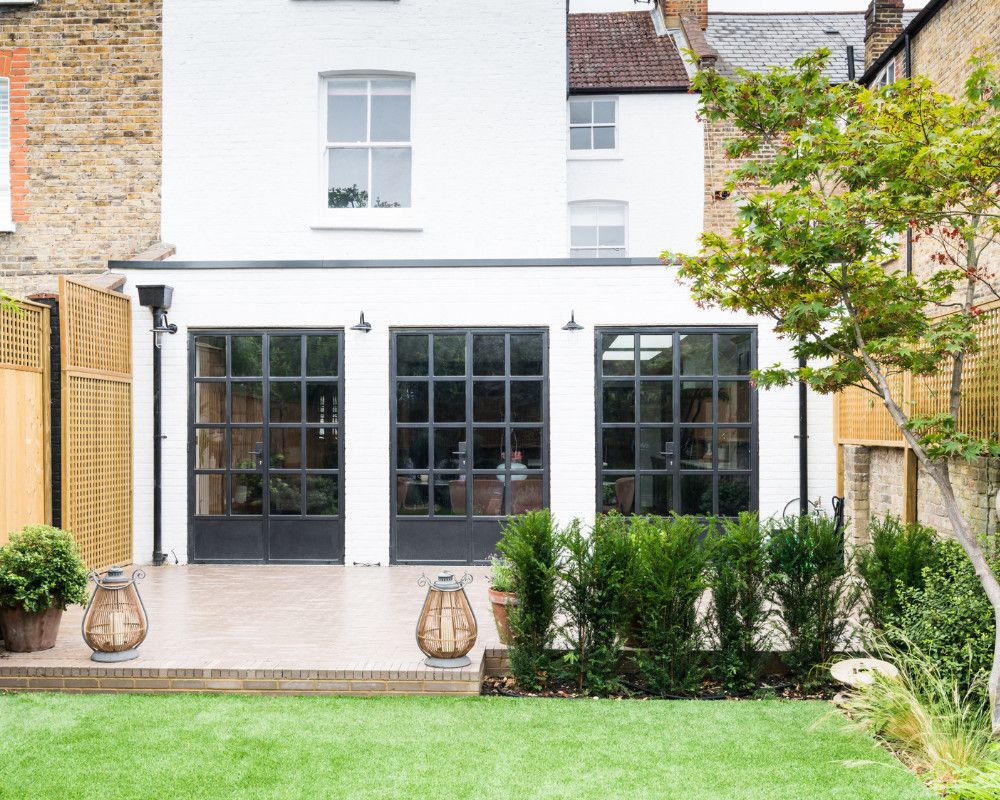 Do steel-framed windows and doors become cold?
Due to the modern thermal technology used within the manufacture of steel framed Mondrian® Glazing, these steel doors have a thermal break which separates the external and internal steel frame. This means that when the external steel frame cools due to a drop in temperature, this cannot then be transferred to the internal frame so the internal temperature of the building is not affected.
It is often thought that steel framed glazing is only used for external glazing, however, this is not the case. Within the Mondrian® Glazing range, there are non-thermally broken systems that are purpose-built for internal glazing solutions. This allows for the Art Deco style glazing to continue throughout the interior of the home.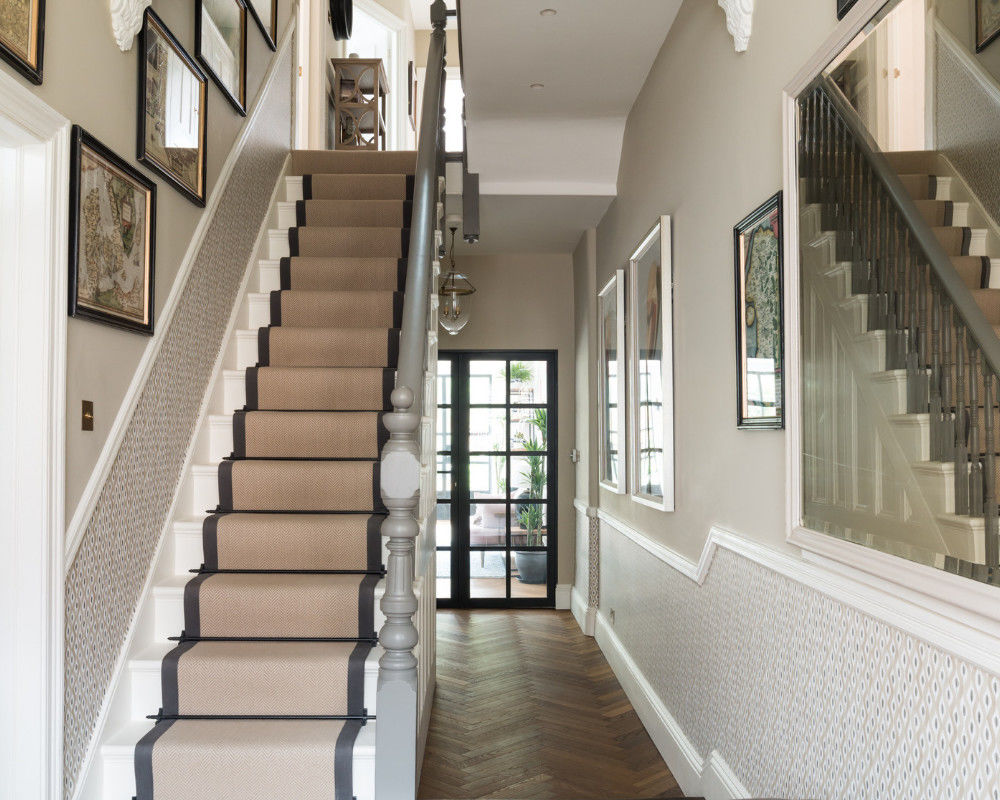 To create a clear separation between the old and new areas of the home, an internal double door (in the same style as the external Mondrian® Doors) leads from the original hallway through to the new open-plan living space. This internal door acts as a grand entrance feature that leads homeowners into their new Bauhaus style extension.
Architect and Photography: HollandGreen Architecture & Interiors
Contractor: Grand Designs London Ltd
The following two tabs change content below.
Latest posts by Matthew Davey (see all)